VHS, VHS-C, HI-8, MINI DV Conversion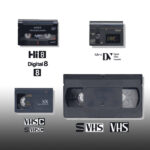 To DVD $19.99 per tape
To USB $27.99 per tape (one 16 GB USB is Included)
Price includes up to 2 hours(120 minutes) of video
Additional $5.00 for additional 30 minutes
Additional $3.00 for PAL foreign tapes
Volume discount
5 tapes or above… 10% off / 10 tapes or above… 15% off / 20 tapes or above… 25% off
---
8mm/16mm Reels Film Transfer
3 inches Reel transfer $32.00
4 inches Reel transfer $40.00
5 inches Reel transfer $50.00
6 inches Reel transfer $60.00
Background music will be added by us or customer should specify
Volume discount
5 reels or above… 10% off / 10 reels or above… 25% off
---
Cassette Tapes/ Vinyl Records to CD/ MP3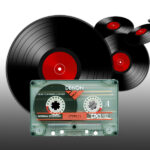 Single side cassette $12.00 per cassette
Double side cassette $20.00 per cassette
Single side music vinyl $15.00 per record
Double side music vinyl $24.00 per record
Volume discount
5 tapes or above… 10% off / 10 tapes or above… 20% off
---
CD / DVD COPY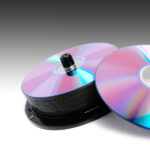 CD Copy $7.00 (Additional copy: $5.00 each, 10 copies or above… $4.00 each)
DVD Copy $10.00 (Additional copy: $8.00 each, 10 copies or above… $5.00 each)
CD covers:  $13.00 (two covers)
DVD Personalized Cases: $15.00
---
Phone Backup/ Tablet Backup/ Memory Card Backup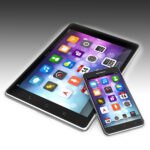 Memory card to CD: from $7.00 (Max 700MB)
Memory card to DVD: from $10.00 (Max 4.4GB)
Phone to CD/DVD: from $15.00 (Max 4.4GB)
Phone to USB: from $30.00 (16GB USB Included)
---
Video Slideshows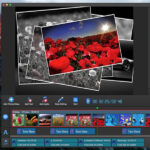 We do video slideshow on DVD or USB devices so you can use on different events.
Photo Slideshow on CD/ USB drive: $38.00
45 Photos with your favorite background music, personalized opening page
---
Video and Audio Editing Services/ Videos tapes repair and transfer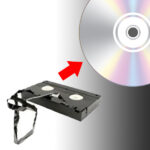 Except for basic video/ audio transfer services, we also can do professional video editing, prices start at $25.00, please inquire our technician for more details
VHS tape damaged?? We can do video tape repair and conversion, prices start at $45.00/ tape.
---
Location Video Service
We have years of experience on event videography. An event of four hours starts with $450 with a professional edited video on an USB. Please check here for our work samples.
---